"Know the rules well, so you can break them effectively."

Dalai Lama XIV
This is a detailed deconstruction of the Deciem sales and marketing strategy that helped the woman-led, Canada-based skincare company generate $460M in sales in 2021, a $2.2B market valuation and a fervently loyal customer base whose word of mouth advertising has helped the company sell more than 2 products every second.
No great brand is forged without challenge. It has taken Deciem – and its 33-year-old CEO and co-founder Nicola Kilner – 9 years, a series of brilliant decisions, and countless missteps, to bring the upstart company back from the precipice of ruin to securing a $1B investment from L'Oreal, cementing its status among top beauty industry journalists as "one of the most thrilling things to happen to skin care in a long time."
In this essay, we will be diving deep into the marketing, sales and positioning strategies that helped Deciem build an international horde of frenzied fans that drive word of mouth advertising for the company. But more than a series of marketing tips, this case study is a masterclass in how to build a brand so compelling, unique and irresistible that your offers sell themselves.
In this essay you will learn:
How to truly stand out in the most competitive and saturated markets.


How to compete as a small startup against larger, richer and more established incumbents


A critical step in creating offers that (almost) sell themselves


How to build a loyal horde of frenzied fans who drive word of mouth advertising


How to balance short-term sales with long term growth
If you want to drive sales through word of mouth marketing, grow your email list and social following by positioning your company in a Category of One, and stand out in the most competitive spaces, you'll love this essay. Let's dive in.
Using Radical Transparency To Design Offers That People Can't Stop Raving About.
Deciem, which heralds itself "The Abnormal Beauty Company", comprises two main brands: Niod – its high end beauty brand, and The Ordinary. For the purposes of this essay, we'll focus on The Ordinary, whose products make up the lion's share of Deciem sales.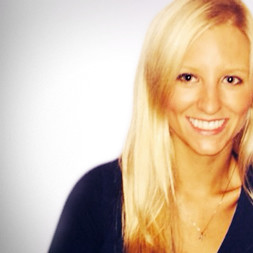 The company was founded in 2013 by English-born Nicola Kilner, who started her skin care career as a junior project manager at Boots, and Brandon Truaxe, a brilliant and mercurial Iranian-born computer programmer turned beauty industry savant. (Brandon, who reportedly suffered from mental health problems tragically committed suicide in Toronto in 2019 following a year of decline and increasingly bizarre behaviour that, at one point, threatened the company's very existence).
Earlier in his career, Truaxe worked for a beauty company, and was deeply annoyed by the high prices his company charged for products made from simple and inexpensive ingredients. So when he and Kilner launched The Ordinary, they opted to do things differently. Very differently.
While the beauty industry trades on giving (primarily women) translucent skin, the industry itself is defined by a lack of transparency. Airbrushed celebrities and conventionally beautiful models are hired to "demonstrate" the benefits of said products. High end skin care is expensive, often heavily scented, and usually described in bombastic, over the top language.
Take, for example, this description of high end beauty giant Le Mer's bestselling skin crème, Crème De La Mer, which retails for $495:
The moisturizer that started it all. With a heart of cell-renewing Miracle Broth™ and antioxidant Lime Tea, this ultra-rich cream delivers healing moisture, daily protection, and energized natural repair. At first touch, sensitivities look soothed. Dryness disappears. And, with daily devotion, skin feels firmer, lines and wrinkles are visibly diminished, and a more uplifted, rejuvenated look emerges.
Furthermore, the vast majority of beauty companies do not list ingredients. In the rare instances where they do, the ingredients are listed under proprietary blends with coined names such as "Pro-Xylane", or, as listed in La Mer's description, "Miracle Broth" – an ingredient that is not currently listed on the periodic table.
Contrast this with The Ordinary's bestselling product – a $10 serum that is called….wait for it…Niacinamide 10% + Zinc 1%.
Yes, that is its name: Niacinamide 10% + Zinc 1%.
And here is the product description – note the distinct lack of flowery language and also the lack of any attempt to write at a 5th grade level:
Our Niacinamide 10% + Zinc 1% formula is a water-based serum that boosts skin brightness, improves skin smoothness and reinforces the skin barrier over time. It contains a high 10% concentration of Niacinamide (vitamin b3) and zinc PCA. Note: Niacinamide and Zinc PCA is not a treatment for acne. For persistent acne-related conditions, we recommend speaking to your health care provider regarding treatment options. This formulation can be used alongside acne treatments if desired for added visible skin benefits.
Another bestselling product is described in this way: "A high 10% concentration of this vitamin is supported in the formula by zinc salt of pyrrolidone carboxylic acid to balance visible aspects of sebum activity." This, by the way, means that it will help reduce oily skin.
The products are unscented, clinical looking and all descriptions are pharmacological. There are no celebrity spokespeople. And the products are CHEAP, with the majority retailing for under $10.
The result of this flagrant disregard for beauty industry norms and standards? The Ordinary sells one bottle of Niacinamide 10% + Zinc 1% per second.
They did this NOT by investing in expensive marketing campaigns, nor by focusing on how their products were positioned after the fact. Rather, The Ordinary achieved Category of One status by creating simple products that are radically transparent in their composition and presentation, thereby ACTUALLY defying industry norms – not just saying they do (which is a well-worn marketing practice, by the way). Compare that strategy to so many entrepreneurs who attempt to position products as "unique" when they are in fact, nearly identical to their competitors.
At its core, The Ordinary's extraordinary success in positioning its brand and products in a category of one come down to the following fundamental ideas:
Pay attention to what annoys you about your industry, or the wrongs that you'd love to see made right, and use that to fuel truly original offerings.
Identify the habits, norms and traditions of your industry and find ways to design your offers in a way that does the opposite.
Use blatant transparency as an alternative to vague benefits, over the top promises and big claims.
In other words, make a list of what's normal in your industry and – design an offering that is ABNORMAL.

Do you want help navigating an abnormal offer? We have put together a step-by-step guide to help you identify what is normal in your industry and design an offer that that stands out from a crowd — Check Out the Brand Story Differentiator Now!
Prioritizing The Ordinary's Brand Story over Short Term Revenue to Drive Customer Loyalty, Word of Mouth Advertising and "Sold Out" Energy.
The first time I walked into one of The Ordinary's retail stores – dragged there by a friend, who took us 20 minutes off course en route to a dinner we were both hangry for because she swore I NEEDED to know these products – I was blown away by the low prices.
Serums that I was used to paying $50+ for, were retailing for under $8. These low prices enforce what CEO Nicola Kilner terms a "brand story" that "luxury should be about authenticity, not price."
In numerous interviews, Kilner has reinforced the primacy of The Ordinary's "brand story" as a central driver of loyalty and growth. The company was launched to prove a point: that the male-controlled beauty industry was, essentially ripping its majority women consumers off with massively inflated prices. This central ideology became the company's brand story — a narrative through line that has kept the products simple, the pricing low, demand high, products sold out, and legitimate celebrity endorsements pouring in.
When The Ordinary announced it would be launching its first foundation in early 2017, it triggered a 75,000 person pre-launch waitlist. Kim Kardashian promoted the product to her legions of Instagram followers. The company – which produces its own products in house – began selling out its stock, something that would continue for years. In 2018, following co-founder Brandon Truaxe's increasingly bizarre behaviour (driven, many believe, from undiagnosed mental illness), The Ordinary's Customer Service team received between 4000-6000 calls and emails per week from customers who were desperate to place bulk orders in case the company went under.
Meanwhile, superfans began setting up online chat groups to discuss the products. Today, "The Ordinary and Deciem Chat Room" – a fan page, boasts 203,000 followers. Some of its discussions have over 1000 comments.
With this level of goodwill, it would be highly tempting for a brand to find low hanging fruit opportunities to monetize. For example, simply raising the price of The Ordinary's flagship product, Niacinamide 10% + Zinc 1% — by $1 – resulting in a new price that would still allow the company to sell it for well under $10, and FAR below its competitor prices — would generate an additional $31.5M in revenue per year – a 7% increase in pure profit.
But Kilner is loath to sacrifice the company's beloved brand for a few (tens of millions) of bucks.
"To get a million people to like your brand you first have to get a hundred people to love it," she recently told Vogue. "Something that increases revenues could undermine your brand story, so it's always about balancing that."

Nicola Kilner, CEO and Co-Founder, Decium
A commitment to its brand story – the values that have underscored the company since inception – has helped The Ordinary double its revenues each year since 2017. The lesson here, by the way, isn't to avoid raising your prices. Making high quality skin care massively affordable is The Ordinary's brand story – not necessarily YOUR brand story.
The fundamental lesson here is that you drive word of mouth growth and customer loyalty by knowing your brand story and using it not only as a marketing tool, but as a decision-making filter.
Using High-Cost, Intimate Experiences to Drive Customer Loyalty
The pandemic drove many beauty companies completely online. As you may assume from the strategy and decision-making evidenced in this case study, Deciem did things differently. The pandemic saw Deciem EXPAND its fleet of retail stores.
It goes back to the company's "brand story", which Kilner credits as THE force driving word of mouth advertising for the company. Deciem is clear that the company's stores don't drive revenue or profit. But they DO act as a "home" for the brand, and a baseline of human to human connection that's challenging to create online.
There are a number of fundamental lessons in this strategy:
Look beyond short term ROI to uncover important opportunities to build customer loyalty that require up front investment, but yield long term benefit.


Pay attention to trends in your market – not necessarily to follow them, but to take the opposite approach.


Find opportunities to get out from behind your computer screen and connect with customers face to face.
You might not make beauty products. You might not make products at all. But no matter what you sell, learning how to create truly original offerings that buck industry norms and uncovering and communicating a compelling brand story have the power to help you drive sales, word of mouth advertising and revenue growth to an extent you might not think possible.
Do you want to build a brand so compelling, unique and irresistible that your offers sell themselves? We have put together some practical exercises to help you implement the key insights in this article — Check Out the Brand Story Differentiator Now!